NSTA Recommends The Meltese Dodo
The Meltese Dodo was reviewed for the National Science Teachers Association in January, 2018, by Nicolette Cagle, Lecturer in Environmental Science and Policy, and Director of the Environmental Science Summer Program at Duke University. (Text and screenshot below.)
The Meltese Dodo
by Michael Hurwicz
The Meltese Dodo, by Michael Hurwicz, is a quirky detective story with an environmental twist. The book provides a creative way to introduce students to global environmental concepts (e.g., climate change). This book would be appropriate as an independent reading assignment, supplemented by an introduction to the scientific concepts associated with the book and followed up with group discussions and debates.
The NSTA recommends The Meltese Dodo for grade levels 6-12.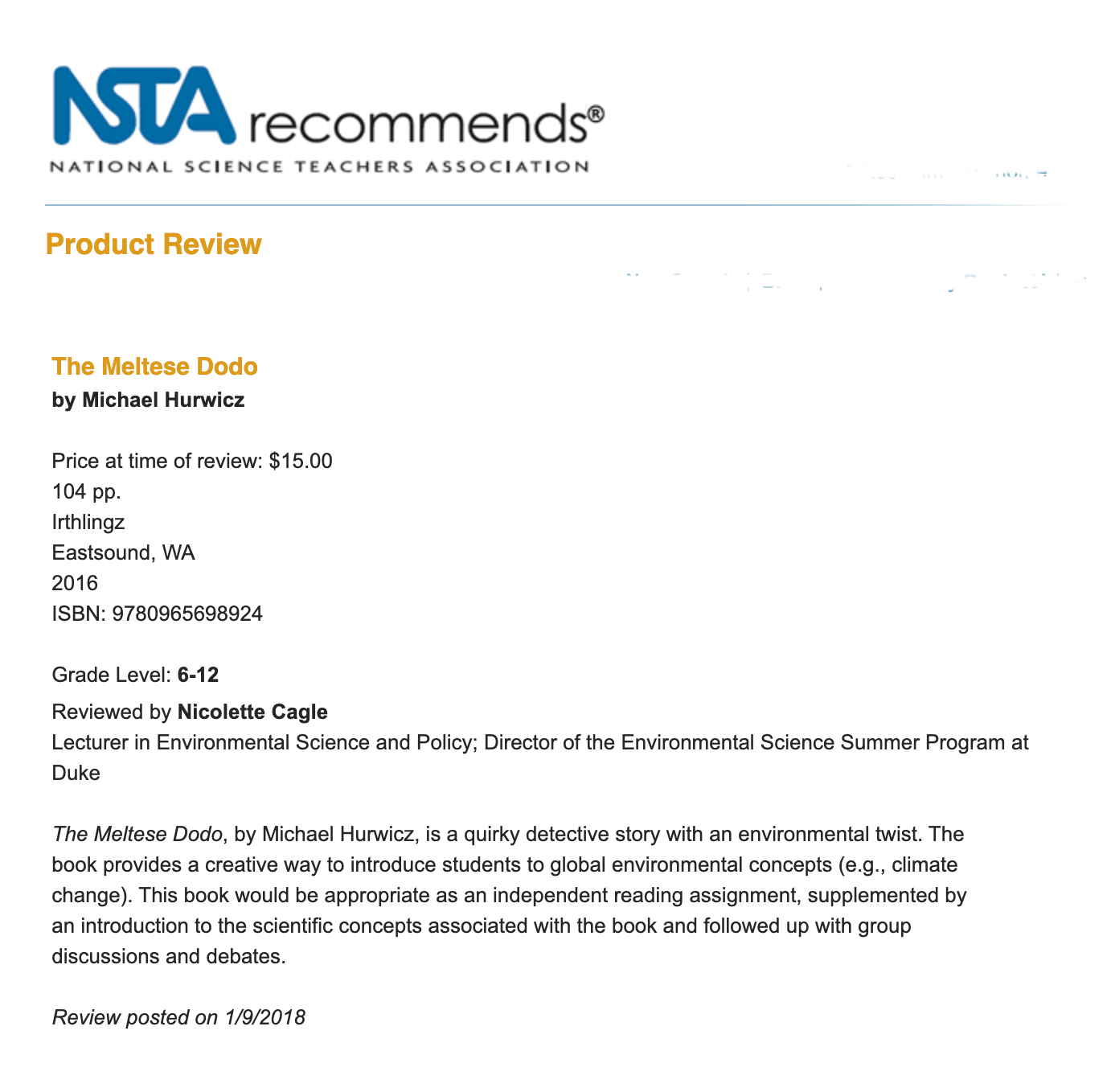 This link
goes to the review on the NSTA site. It may warn of you a potential security risk and you may have to click "Advanced" and then something like "Accept the risk" or "Proceed to site".